A new addition to our ATV series, this board is 29.6" long and 9.2" wide in the middle with significant taper towards the front and rear of the standing platform as well as a wide, squared off kicktail. The directional shape will give it a more cruisy feel that will be familiar to riders coming from a longboard background while still being functional enough to be at home in a skatepark or on street obstacles. The Jammer is pressed with 7 plies of Canadian maple for a light, stiff and poppy ride. It comes set up with Polar Bear 130mm trucks for maximum agility and to perfectly match the width of the deck. 60mm 78a Fatty Hawgs wheels finish off the setup and ensure you'll have a smooth ride with plenty of roll speed and grip without having to worry about wheelbite.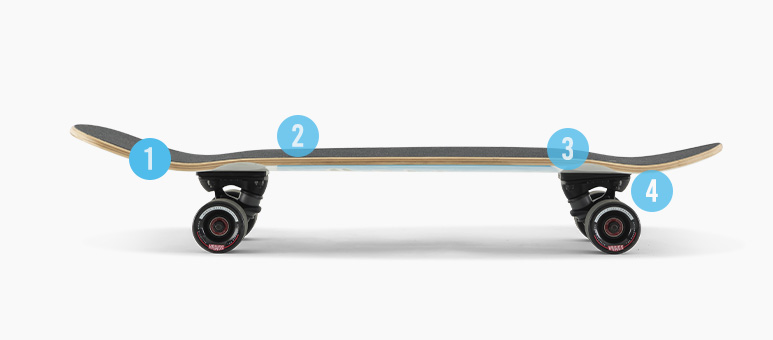 TRUCKS
POLAR BEAR 130MM
Some of us still like to ride a board that is a bit on the narrower-side. And, of course, you need trucks to match it. If you step down in board size then it's time to step it up to the 130mm Polar Bears. Sold in pairs.
WHEELS
60MM CHUBBY HAWGS
The Chubbies may be small but they can be a big upgrade for your skateboard. Their offset alignment and stone-ground finish gives you a comfortable ride with optimal grip for quick/tight turns.