Vuly Thunder Pro Trampoline - Large (14ft)
Save

8

%
Save

8

%
Original price
$3,700.00
-
Original price
$3,700.00
**Available for special order only. Call 587-349-1450 to make arrangements.
**This item does NOT fall under "FREE SHIPPING" We ship all over Canada and will reach out to organize shipping.
*** Delivery and Installation Available within 20km of our store.*$250+ GST** Thunder and Thunder Pro use the unique Vuly Leaf Spring system. These models remove all coils; there's nothing for little fingers to get caught in on the inside or the outside of the trampoline. Leaf Springs also create a gentle edge around the rim that's totally safe to land on, and unlike other trampolines with no coil springs, they don't use fibreglass bands that clamp together while bouncing. This makes onlookers even safer! For families that want the safest and best bounce in the most advanced design, choose Leaf Springs.
Features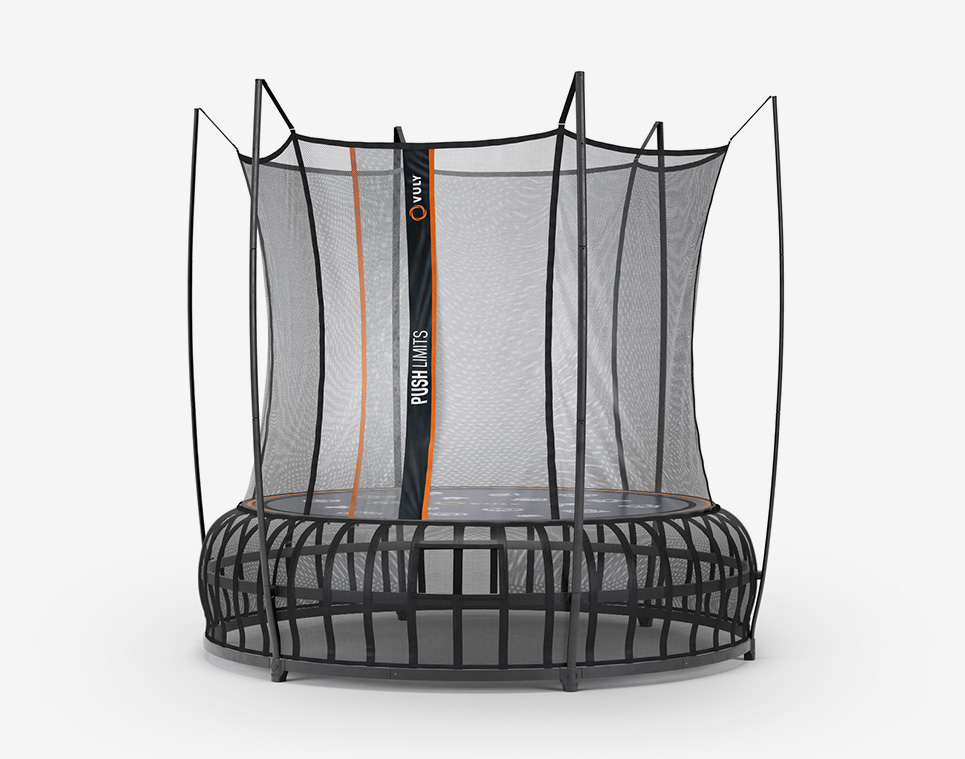 1
Trampoline width
M: 12ft 1in   L: 14ft 4in   XL: 16ft 4in
2
Safety Net height
M: 6ft 3in   L: 6ft 3in   XL: 6ft 3in
3
Mat width
M: 8ft 4in   L: 10ft 7in   XL: 12ft 4in
4
Frame width
M: 9ft 9in   L: 12ft 1in   XL: 14ft 1in
5
Mat height
M: 2ft 8in   L: 2ft 8in   XL: 2ft 8in
6
Trampoline height
M: 9ft 11in   L: 9ft 11in   XL: 9ft 11in
Soft Terylene enclosure.
Get support for your rugged bouncing, without skin irritation.
World's tallest safety net.
Push yourself to the sky, and have no fear of vaulting out.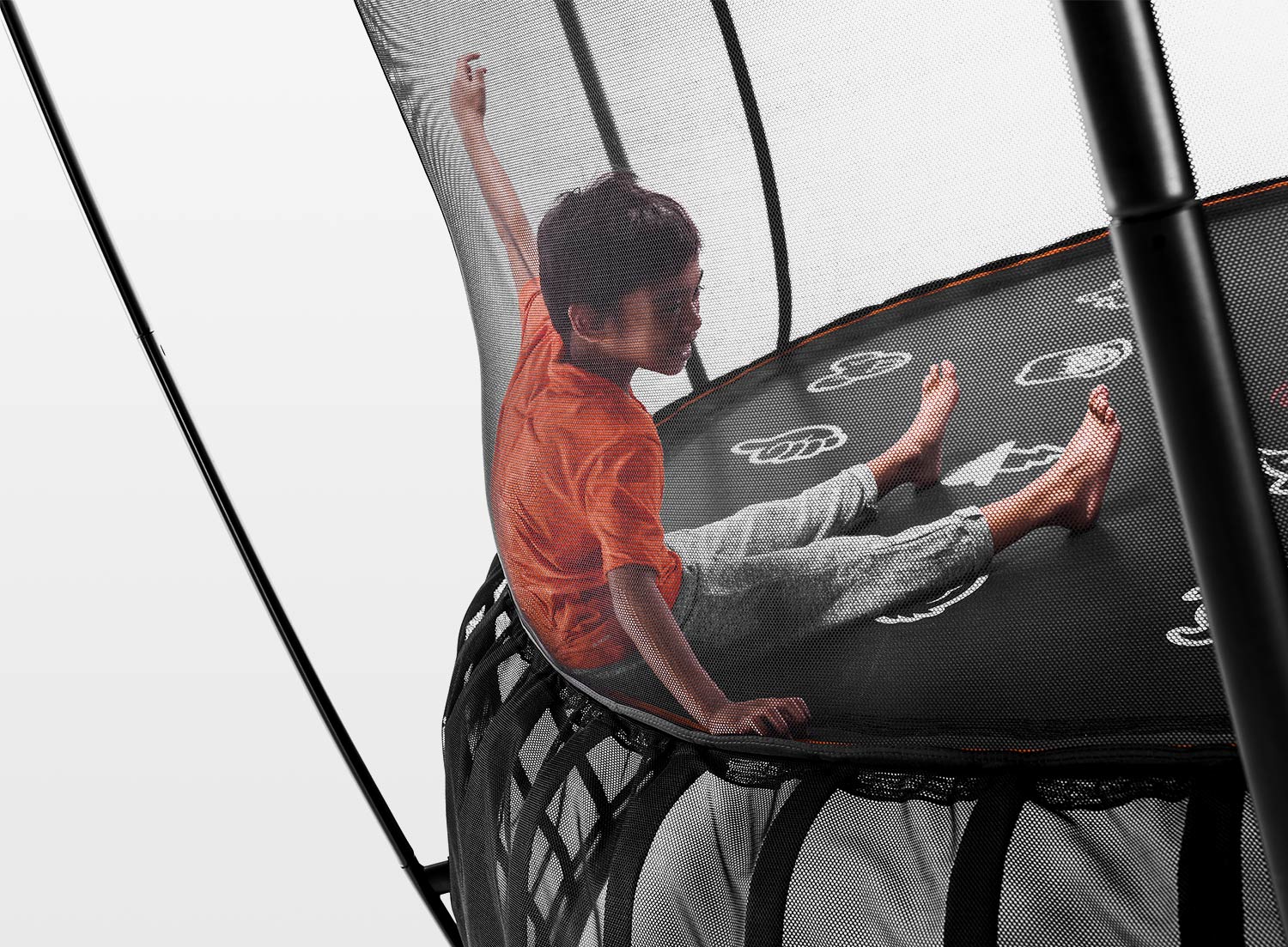 Flexible, full-length door.
Access with ease through a self-shutting and zipperless door.
Stay safe with a skirt.
Prevent underside access, and protect little bodies from injury.
Fine and tear-resistant.
Avoid catching fingers and toes, with tightly woven netting.
No contact zones.
Fasten the new modular safety net directly to the edge of the jump mat.